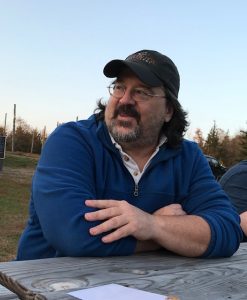 James V. Rossman, P.L.S.
President, Professional Land Surveyor
Mr. Rossman is a Licensed Professional Land Surveyor with over 30 years of experience in all aspects of land surveying, including extensive experience in boundary surveys, route surveys, land title dispute resolution, topographic and bathymetric surveys, photogrammetric survey control, residential & commercial development, construction layout & inspection, survey project management and business development related to professional services for private consulting firms, developers and governmental clients.
Mr. Rossman also has vast experience in construction and engineering implementation for all types of improvement projects including transportation, structural, environmental and commercial development, residential development, industrial machine control, construction management and regulatory compliance.  He provides oversight in the preparation of design plans, specifications, survey and construction documents, reports, as well as permit applications for Federal, State and Local approvals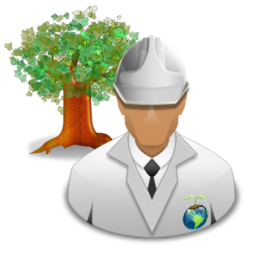 Bart Ferrante, P.E.
Professional Engineer
Mr. Ferrante has over thirty-five years of professional experience as a project engineer responsible for design and management of site/civil projects.  He has extensive experience in site development and design, including roadways, parking areas, water & sewer utilities, storm drainage, erosion and sediment control, and stormwater control and quality facilities.  He has prepared land use plans, feasibility studies, conceptual & final site plans, hydrologic & hydraulic analyses, project cost estimates, specifications, project scheduling and logistic plans.
Mr. Ferrante is proficient in the use of AutoCAD, Hydraflow, HydroCad, TR-55/TR-20, Primavera P3 & Sure-Trak, and is knowledgeable in HEC-HMS, HEC-RAS, NFF using regression equations and other hydrologic & hydraulic software.  Mr. Ferrante is thoroughly familiar with the design criteria and permitting process in the State of New York and the State of Connecticut, and most of its municipalities.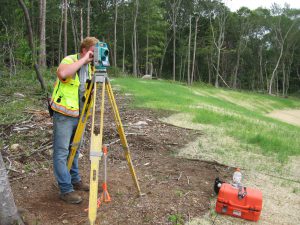 Allen J. Reinhart
Survey Crew Chief & Civil Designer
Mr. Reinhart graduated from the University of Connecticut with a Bachelors degree in Landscape Architecture in 2011, and has been working with Stadia for since 2014 as a civil designer, CAD technician and survey crew chief.   He is OSHA 10-Hour Construction certified and has OSHA 8-Hour HAZWOPER Refresher training.
During his time at Stadia, he has been the crew chief for all survey projects, as well as the main contributor in the preparation of civil design plan sets.  He is proficient in AutoCAD Civil3d, and creates illustrative renderings and presentation material of projects using Adobe Photoshop and InDesign.
He is working towards his Professional Land Surveyor licensure.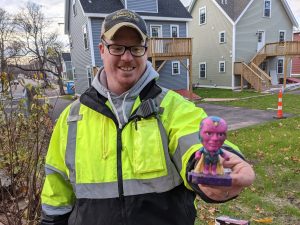 Daniel J. Estey Jr.
Survey  & CAD Technician
Mr. Estey graduated from Rutgers University Turf Management program in 2014, and has been working with Stadia since 2016 as a survey technitian and CAD technician.   Mr. Estey has experience in the Turf Industry, specifically with irrigation installation, inspection and auditing.  He is OSHA 10-Hour Construction certified, Confined Space certified, has OSHA 8-Hour HAZWOPER Refresher training, and has a Connecticut Applicator License.
During his time at Stadia, he has been included in every major survey project, ranging from streetscape survey and design, to steel layout for universities and hospitals.
He is working towards his Professional Land Surveyor licensure.